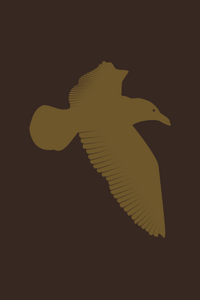 Crydee is a small duchy in The Kingdom of the Isles. It is located on the western edge of The Bitter Sea in the continent of Triagia upon the world of Midkemia.
Vassal provinces to the Duchy of Crydee includes the Barony of Carse.
Crydee is perhaps best know as the birth place of Borric conDoin sons Lyam and Arutha and his daugther Carline who were key players in the Riftwar, and as the childhood home of Tomas Megarson and Pug.
Riftwar
During the Riftwar, it was besieged by the Tsurani. Duke Borric and his son Lyam went to Yabon to fight the Tsurani. Control of the keep was passed to Swordmaster Fannon. When he was wounded, control was handed to Prince Arutha. He proved a competent leader. Eventually, the Tsurani left for political reasons.
==
Destruction during the Sacking of the Far Coast
Crydee was attacked by mercenaries, slavers and pirates acting for the Panathian serpent priest. It was mostly destroyed and most of the population killed or kidnapped including the local garrison. The castle was badly damaged by fire. Carse and Tulan were also hit badly.
Duke of Crydee
The Duke of Crydee is often considered the Warden of the West. The known Dukes of Crydee are:
Nicholas conDoin I
Unknown
Borric conDoin
Lyam conDoin (From Borrics death to his coronation as King)
Martin Longbow
Marcus conDoin / Longbow
Community content is available under
CC-BY-SA
unless otherwise noted.